Today we are going to the talk about the zebronics Zeb-Thunder headphone review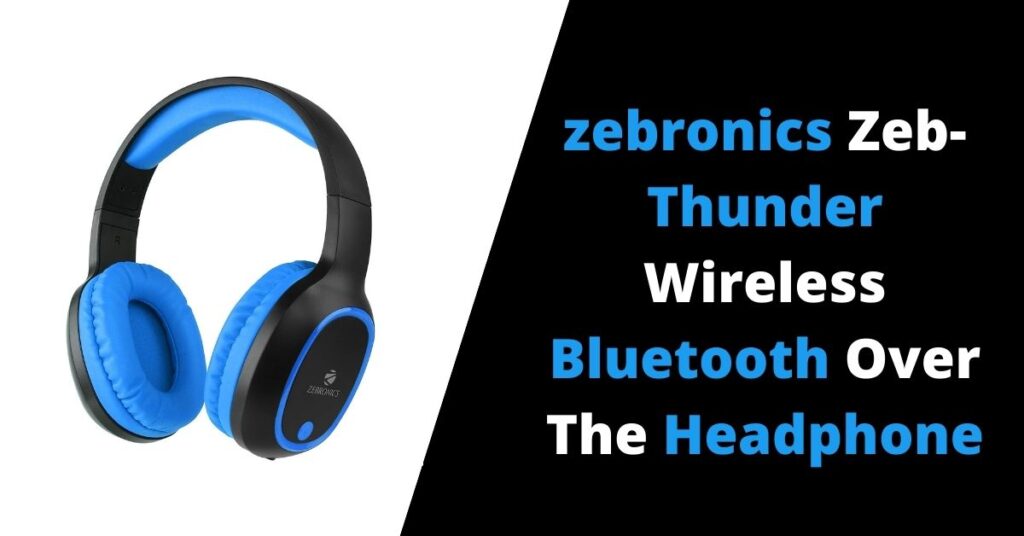 Hello friends how are you, we hope all of you are good, friends👌, whenever it comes to budget headphones, the name of zebronics ly there because this company makes very good and cheap headphones, its quality of headphones👌 ly It is very impressive and the price also comes within our budget and one of this headphone is the zebronics Zeb-Thunder Headphone👌
Friends, this is also a very good headphone and its performance is also very good but still👌, a lot of people's minds doubt remains related to this headphone and that is why in today's post we are going to review the details of👌
this headphone, we will tell you one thing about this headphone and also tell you about the problems faced in it. You can use these headphones for all-purpose, in today's post, we will give👌
All this is going to be a review post in which we will review the zebronics Zeb-Thunder headphones, so let's start this review👌 without wasting much time and start telling you all the things👌
Packing and box contents zebronics Zeb-Thunder headphone review
friends if we talk about this packing and contents of the box, it comes with a big box as you can see because👏 it is a headphone so the box needs to be big so that the headphone can be kept in comfortably in its box👏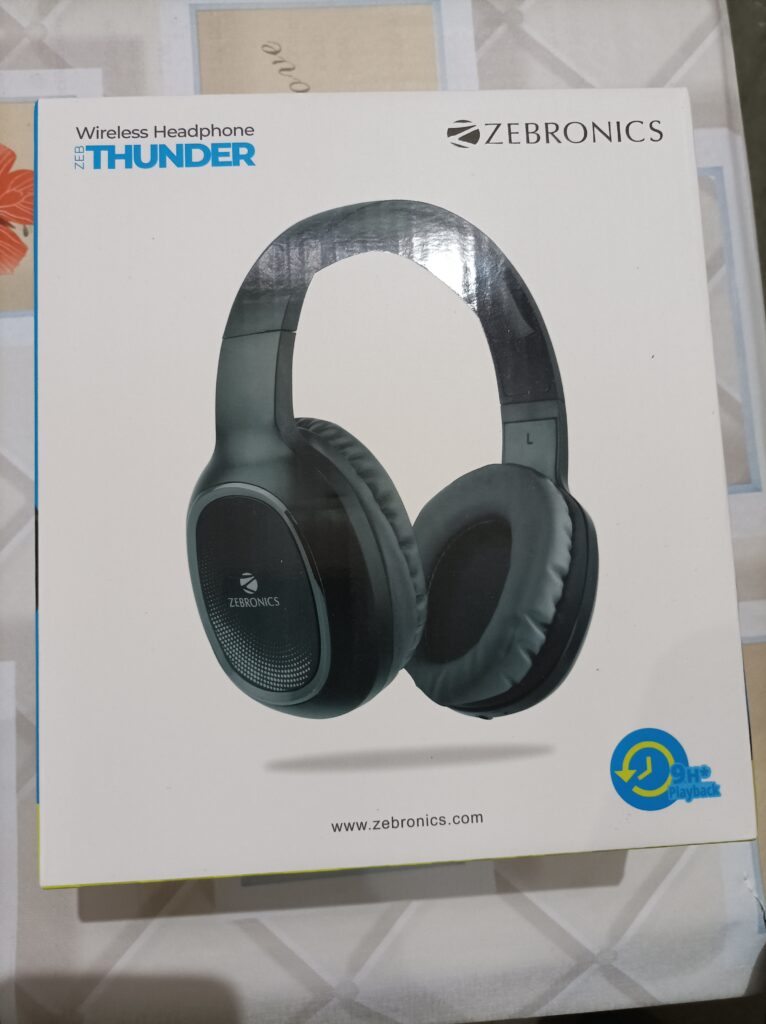 and the branding of zebronics and some of its features have been mentioned and many specifications have been mentioned👏 on the back side of its box,
open the box, and it comes inside a case made of soft plastic as you see. And in this, you have also been given two cables👏, one of which is an AUX cable, with the help of which you can connect it wired👏 and the other is a data cable, with the help of which you can charge it,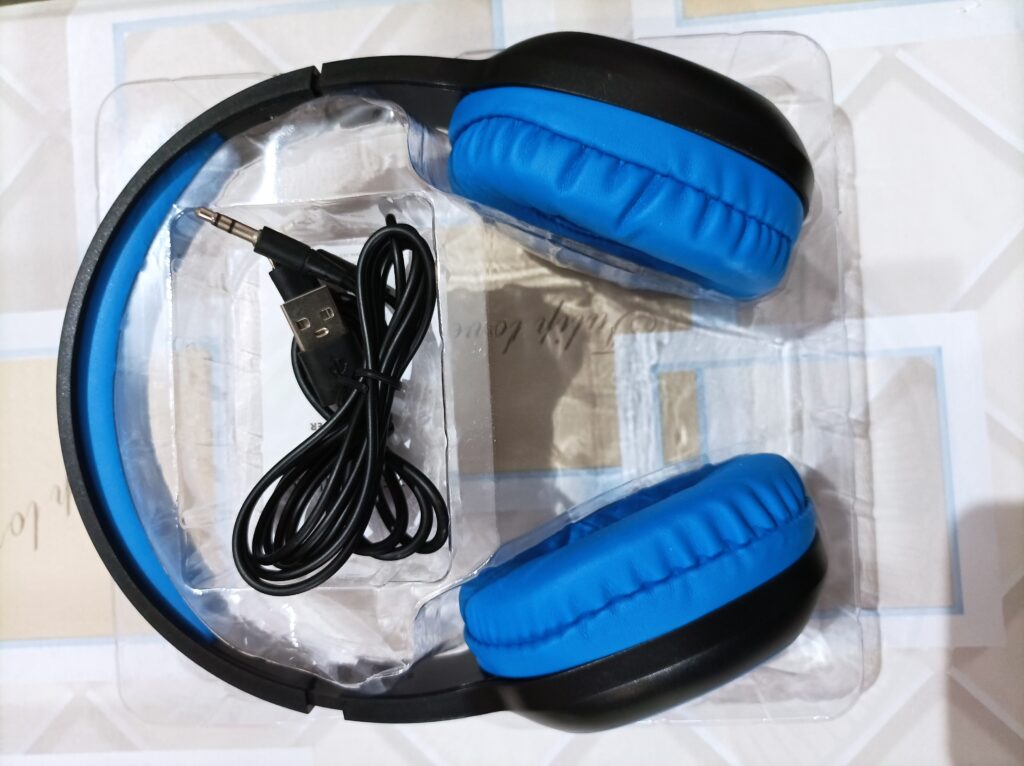 Read also: best headphones under 10000
Design and looks zebronics Zeb-Thunder headphone Review
Its design and looks are very premium❤, its color combination is also very good, what we have, the combination of blue and black has been used in it but it is with a lot of color options due to which you can choose your favorite color❤.
To make this body hard plastic has been used for this, due to which it is very strong❤, and soft foam has been used in its neckpad to last for a long time and a lot of soft foam❤ has been used to make its bud, due to which it is quite comfortable and you can easily use it for a long time,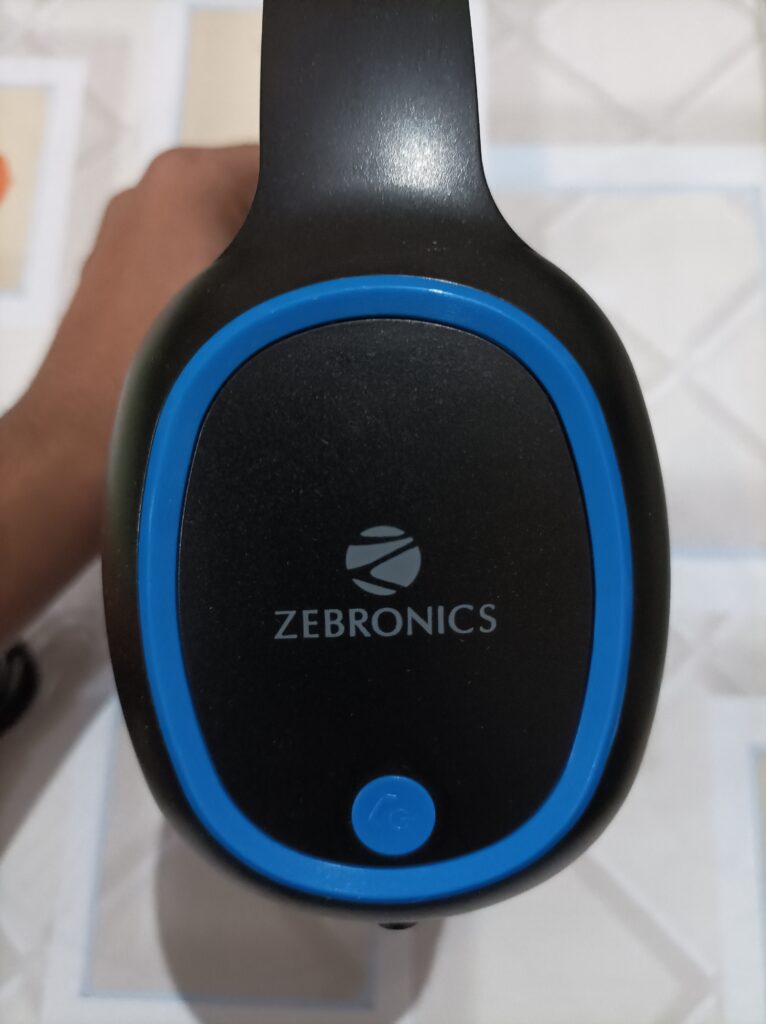 friends, the size of this headphone can also be adjusted, but here the biggest problem is that the mechanism❤ used for its size adjustment is completely made of plastic and it is not very strong❤,
due to which it may be a break on just a little stressed which can give you problems, and it is not water–resistant so you have to protect it from water, it is not heavy at all because its weight is very less which is only 270 grams❤
sound quality and controls zebronics Zeb-Thunder headphone review
Friends, the main identity of any headphone is that how is its sound quality👏, will you be able to enjoy all types of music in it, how is its bass or how loud it is, then in this headphone👏 you will not have any complaint related to sound. Because the sound quality of this headphone is very good👏
as it uses a large size 40mm driver which produces a lot of loudness and high bass, so you can enjoy all types of songs very easily. You will not be able to feel the sound suppressed👏 or torn at all,
its audio quality is very clear and it also has a microphone👏 with the help of which you can do voice recording or calling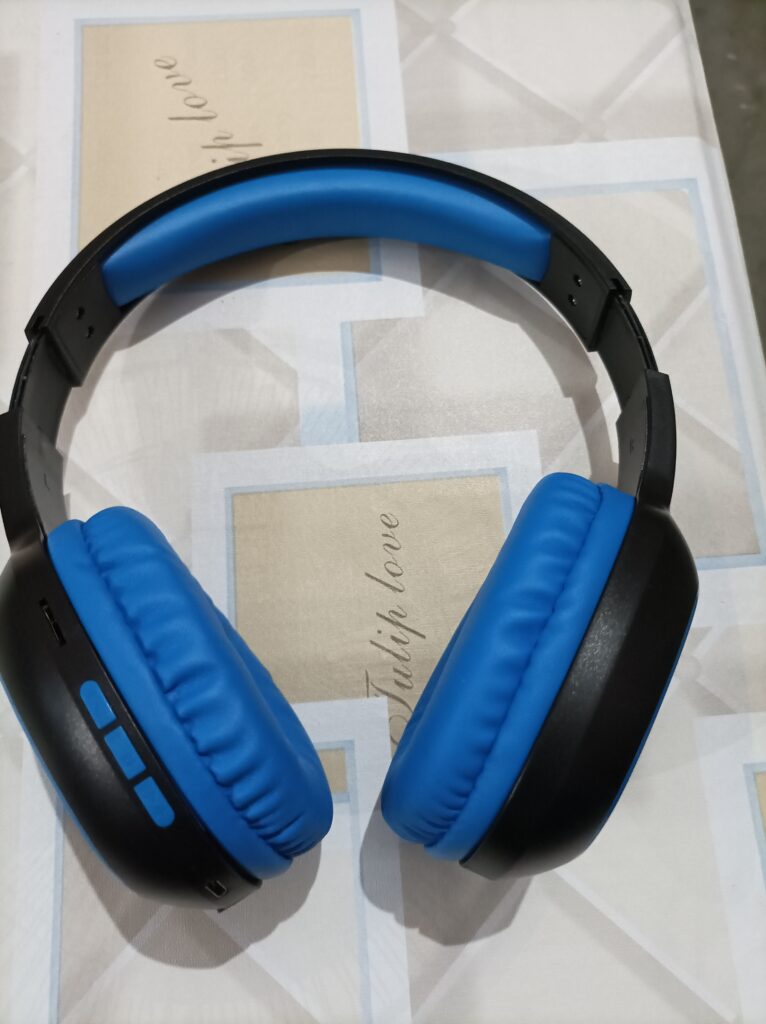 Pros
very good look and design
soft foam used
lightweight and size adjustable
40-mm drivers
9-hours battery
fast charging
1-year warranty
many buttons for control
if we talk about its controls. On the front side as you can see it has three buttons, with the help of which you can control its volume or push and play and also change the mood, and just above this side you will get a Micro SD card slot👏 is given
with the help of which you can direct play music just by putting SD card👏, friends, a special button has been given on ist left driver, which is its power button and call receive👏 button, through this button you can turn it on or off and receive the call.
 overall, with these headphones, you are not going👏to have any problem with calling and control,
Read also: best headphones under 3000
connectivity and battery zebronics Zeb-Thunder headphone review
friends, this is a wireless headphone in which Bluetooth 4.2👏 has been supported, with the help of which it connects very fast and its connectivity range is around 15 meters👏, which is enough, and if you want, you can also connect it via aux cable👏 which is provided with its box which is a great thing.
guys, if you want to use it wirelessly. If you connect then you do not get to see any audio delay or audio lag as long as you play normal music, but if you think that you can do gaming in it, then this headphone👏 is not made for gaming at all,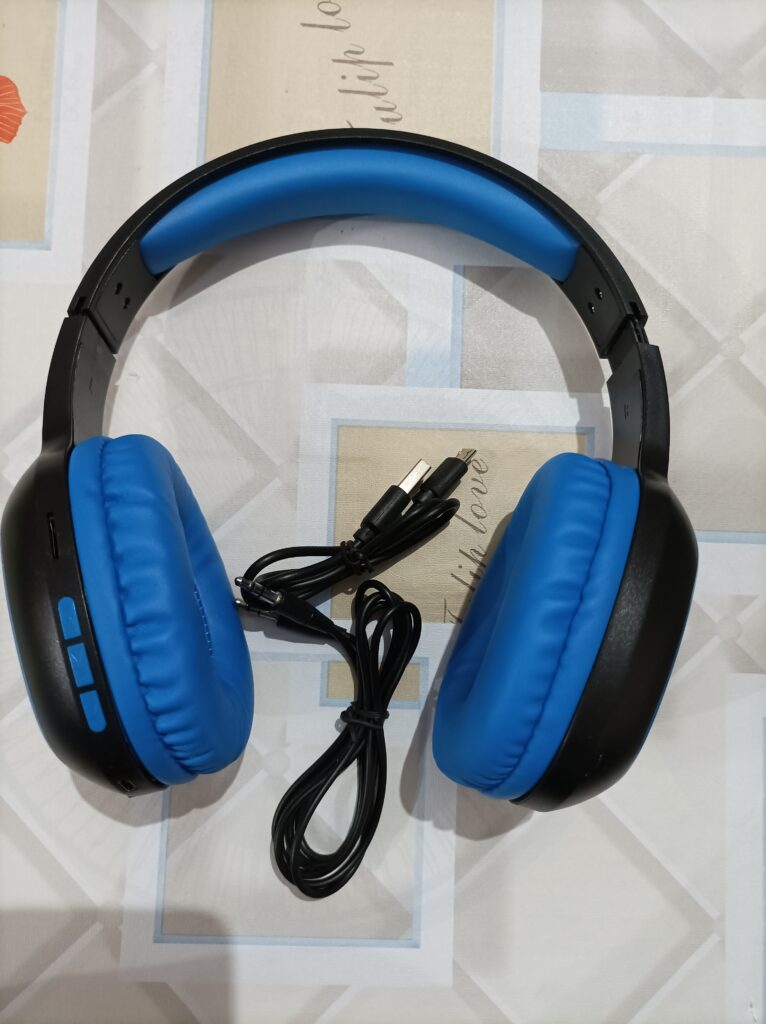 because during gaming there are a lot of audio deals and if there is a lag you cannot do gaming at all, for this you have to connect it with the help of a cable, then gaming will be possible somewhere👏,
friends, this headphone can run continuously for about 9 hours 👏s on a single charge because it has a very big battery and has been installed. Its charging time is only 1.5 hours👏 which is very less because it is a very fast charge
and you can easily charge it with the help of your smartphone charger, it has a micro USB port for chatting👏. And this in our testing, its battery lasted for 8 hours 30 minutes👏, which is a very good backup👏,
warranty policy, and opinion
this headphone comes with a 1-year brand warranty❤, due to which there is no risk in buying❤ it because if there is any problem in it then you can get it repaired❤ for free and in our opinion, this headphone is a very good headphone according to its price,
Its design and looks are also very good and the sound quality❤ is also very impressive, it is a different matter that it is not for gaming made but still if you connect❤ it via cable If you do, then you will be able to easily do gaming in it, you do not get to see any major issue❤
because its battery is very good and it also produces very good audio output, due to which we will not have any problem, then in our opinion you can buy it there will be no problem❤
may you like
visit also