Today we are going to talk about the boAt rockerz 450 reviews we will cover all things about this earphone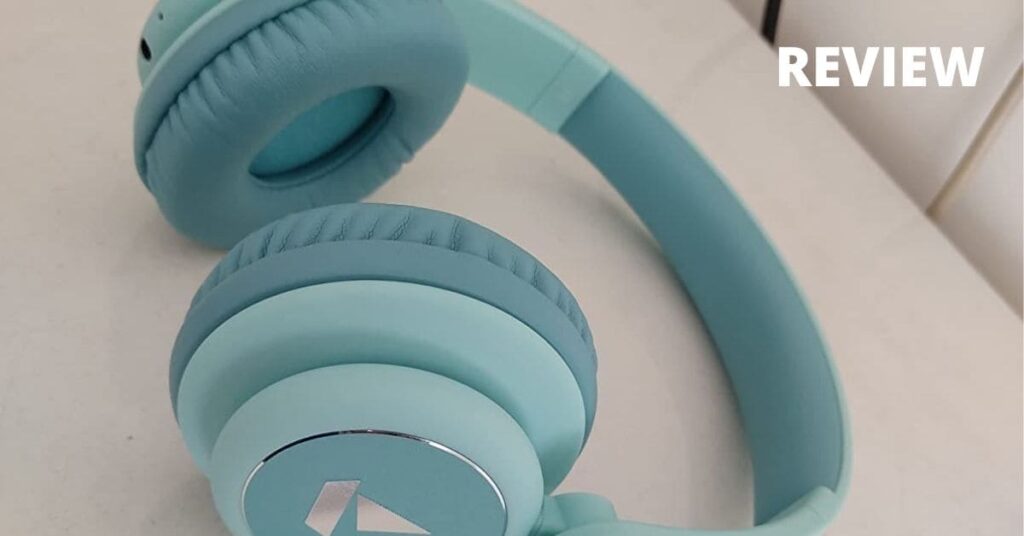 Friends boat is a very good company of headphones and the quality of its headphones❤️ is very good, a lot of people buy it and give it a good rating and friends, today we are going to review one of those headphones boAt Rockerz 450 Bluetooth❤️ On-Ear Headphones,
That's why first you see its review so that you can know what are the problems
in it, should you buy it or not, how is its build quality and overall it will be worth to us whether or not if you also have similar doubts in your mind with which post is being made today because today we are going to talk about boAt Rockerz 450 Bluetooth On-Ear Headphones review❤️
Friends, first of all, let us see its specification❤️, after that, we will review its details and talk about all its things. We will also test its sound quality and we have also tested it personally so that we can now give an honest review, so let's start without wasting much time❤️
Read also: best headphones under 3000
Specification of this boAt rockerz 450 headphone review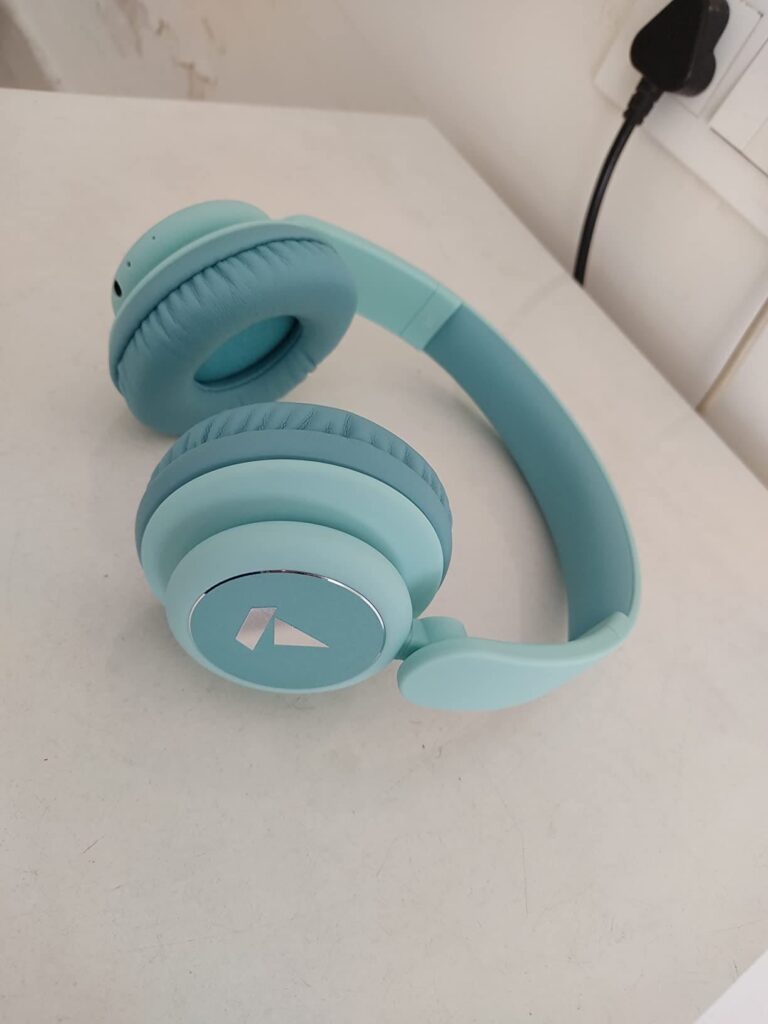 connectivity
wireless
speakers
1 40mm
port
range
yes
10 meters
Buttons
battery
yes
15-hours
Microphone&
warranty
yes
1-year
Design and build quality and box of boAt rockerz 450 review
Although the boot company packing is very good, in order to save money with this headphone, its packing is not good👌
as you can see quite a simple box of these headphones and a plastic layer have been put on it for protection. But due to such a weak production, it may break before it is delivered because the box is not strong😢 at all and some people have it in the same condition😢,
so we think according to the price packing is very wasteful, inside the box you can find headphones👌 and user manual and some cards,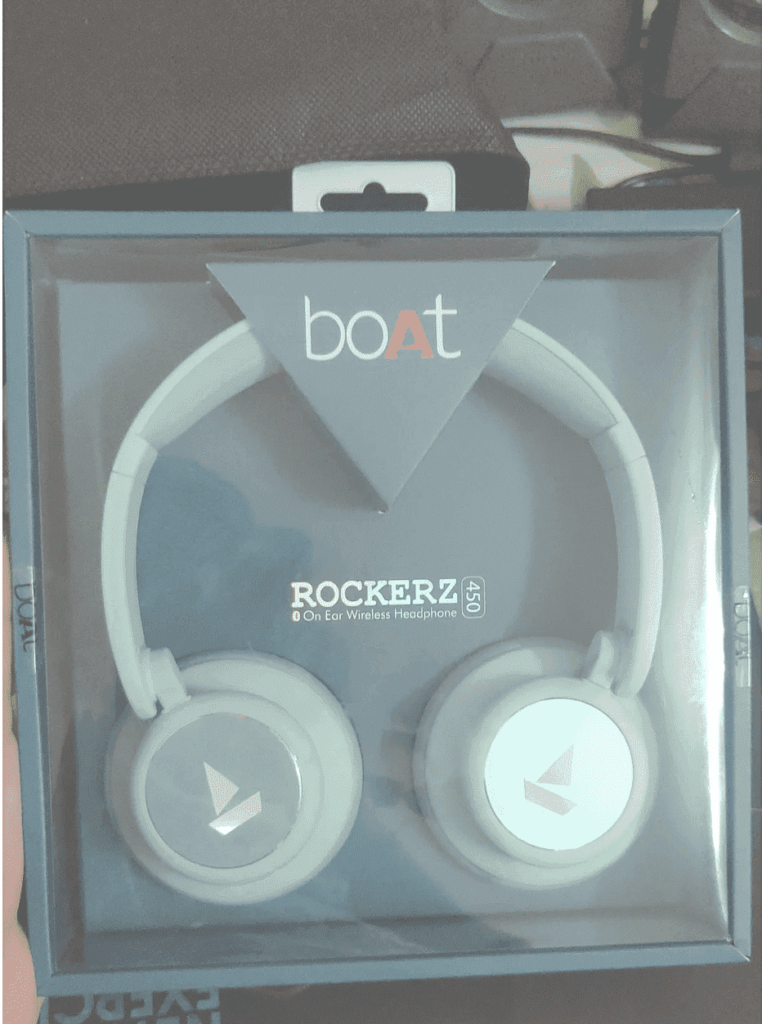 if we talk about its design and look, then it is very good in terms of design and looks because to design it Plastic has been used and due to being hard plastic, its strength is very good, you can adjust its size and many color options have been given in it,
it is very lightweight so that you can use it for a long time But friends, this is an on-ear headphone😢, due to which there may be a problem
the very soft foam has been used to make its earcups, due to which it is very soft and also very comfortable👌, it does not sting at all on the ear which is very good and it is not water-resistant, which can be a problem if dropped in water
Boat branding given at many places on it has a few ports and buttons on both the drivers👌  it can fit on anyone's ear and is pretty much the flagship due to less chance of a break👌
Read also: infinity glide 510 review
Sound and audio test and microphone of boAt rockerz 450 review
Friends, we have done its sound test and in our test, it has performed👌 very well, in this we try to play all types of music like high bass music and treble but friends it performs very well in bass music👌
because in this 40mm dynamic drivers👌 have been used which produce the bass and loudness very well and if you like to listen to treble songs then it might be a bit disjointing for you as it tries to deliver bass even in treble songs to which the experience starts deteriorating
but it is a very good headphone for bass songs, and due to the low latency label, you can easily do gaming👌 in it, but if you are gaming too fast, you will get a little lag in the audio or delay can be seen👌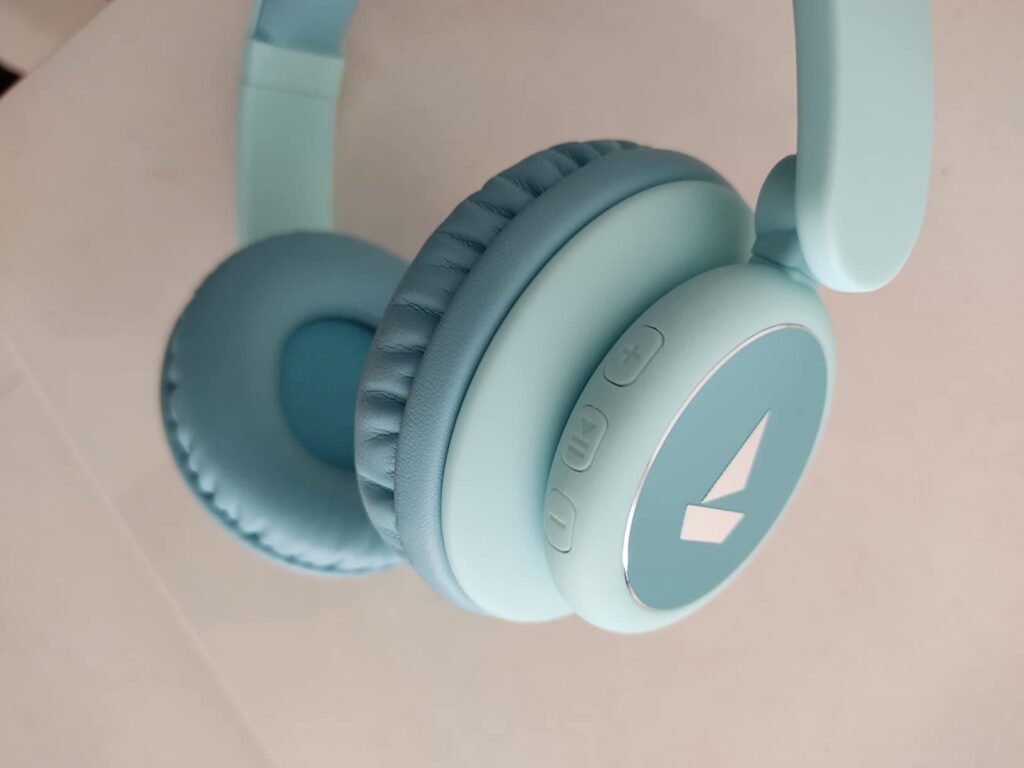 But for the solution, it also supports an AUX👌 cable which is a good thing for gamers with the help of this you can do voice recording or call because a very good quality microphone has been used in it, which does noise cancellation as well as very good recording👌,
so with the help of this microphone, you can record the voice and its quality is much clearer. and it is crispy👌, due to which after editing a little, you can get a professional voice in it👌,
Connectivity and range and controls of boAt rockerz 450 review
friends, if we talk about its connectivity, then as we have told you that this is a wireless headphone, due to which it has Bluetooth❤️❤️ for connectivity has been used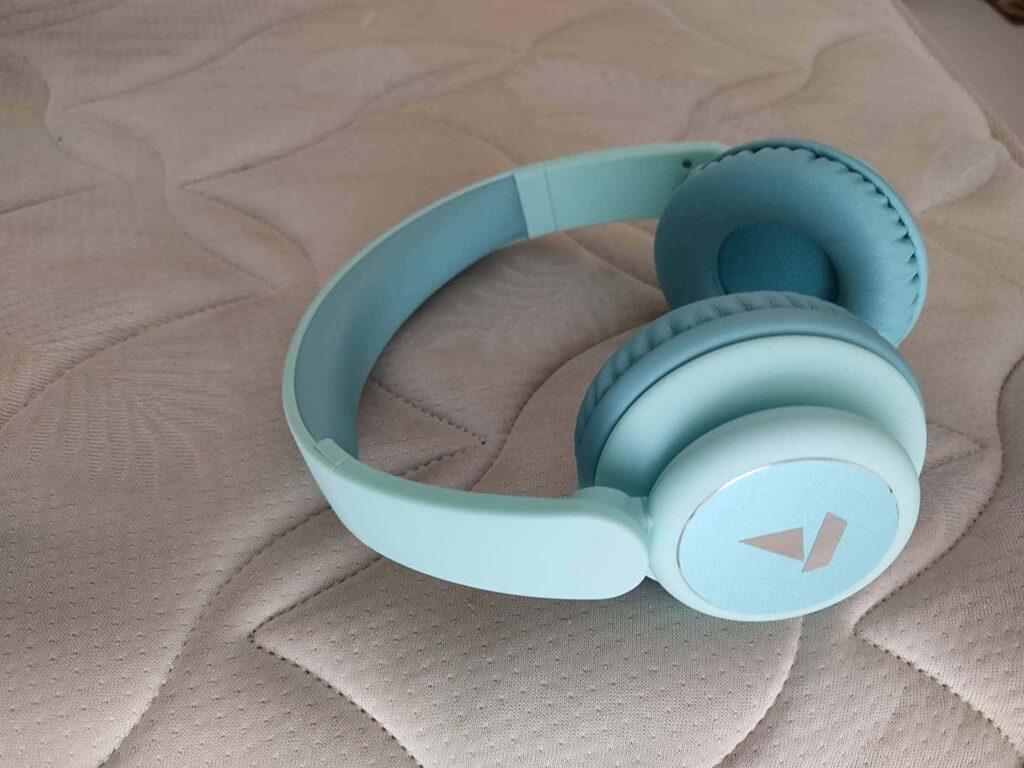 and its connectivity range is around 12 to 13 meters❤️ which is quite high and good but the closer you stay, its connectivity works well, it connects very fast and you can connect it with the help of an aux cable which can be useful during gaming❤️,
friends, in this you have been given three buttons❤️, with the help of which you can control it and with the help of these three buttons, it can perform many other functions❤️ like Whether to receive or disconnect a call Volume up, down And it has the main power button and you can change its mood as well because it has also been given FM mood❤️,
Read also: best headphones under 3000
Battery and other things of boAt rockerz 450 review
friends, if we look at its battery backup, then a very big battery❤️ has been installed in it, which makes it nonstop. It can last up to 15 hours and if you use it on low volume then maybe your battery will last up to 20 hours ❤️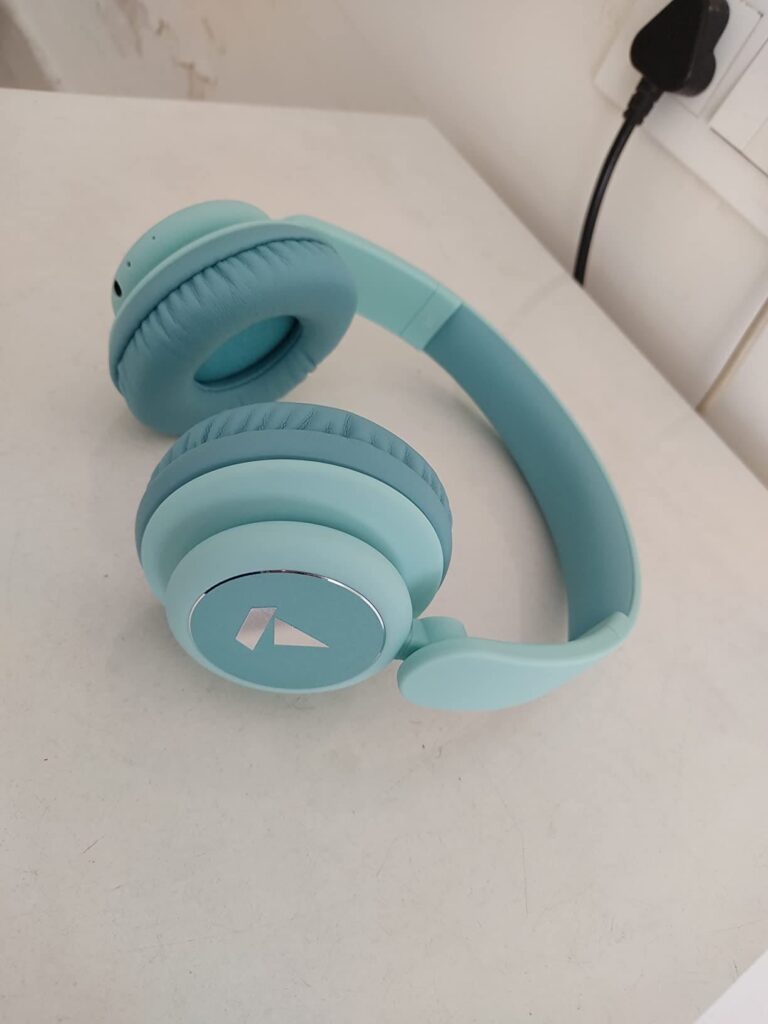 which is a good thing and it also supports fast charging, due to which It gets fully charged within about 3 hours❤️., due to which you will not have to wait much to listen to music and its battery's standability is up to 28 days❤️ which is a good thing,
friends, it also supports a voice assistant, to activate❤️ it, you have to you just have to press a button, after that, you can use its voice assistant, and having a voice assistant is very rare at this price point, so this is a very good thing about❤️
warranty and more of boAt rockerz 450 review
like all the products on this headphone, You get the 1-year brand warranty❤️ from boAt and it comes with 7 days of replacement❤️ so if you face any problem with it within 7 days then you can replace it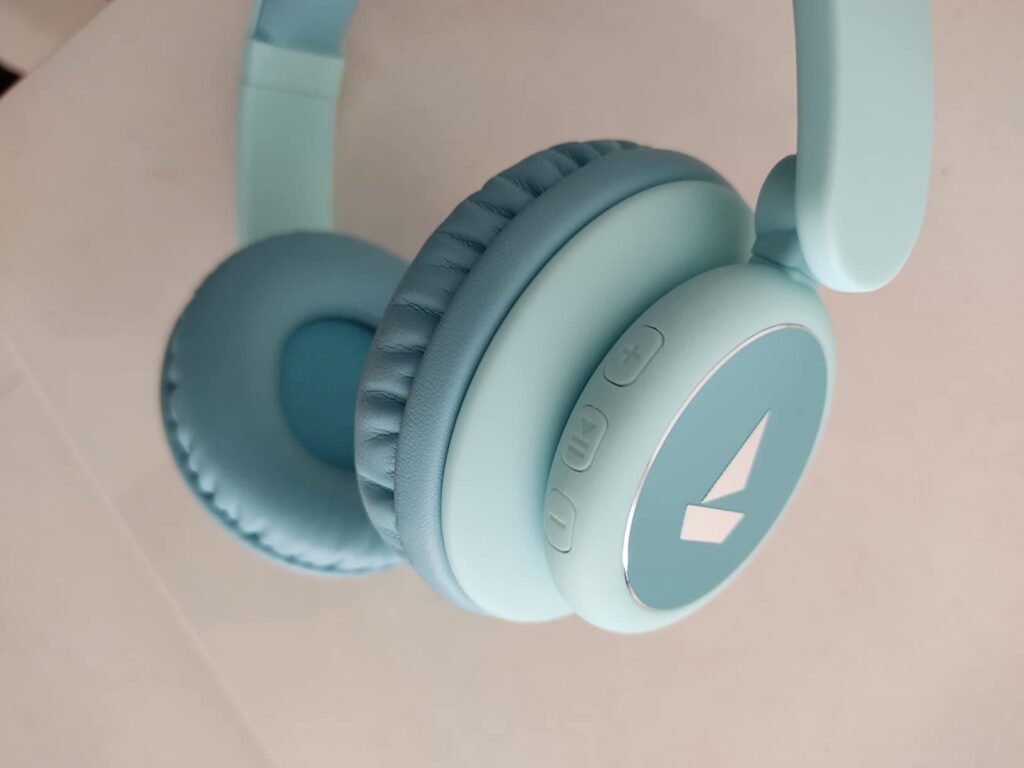 or if you don't like it then you can replace it which is a very good thing and the services❤️ of boAt are very much If it is good then you will not have any problem with after-sales service❤️.
Read also: best earbuds under 3500
Pros
very good design and look
40mm driver for good sound quality
wireless connectivity
soft buds and many color options
10 meters range
1-year warranty
on-ear headphone
many buttons and microphone
15 hours battery and very fast charging
not water-resistant
More
Last section to read
friends, this is a post made by us in which we reviewed boAt Rockerz 450 Bluetooth On-Ear Headphone❤️ and gave you all the information about it.
We hope that you have liked this information and now you are able to decide whether you should buy these headphones❤️ or not and whether it is for your need is perfect
friends, in our opinion, this headphone is a very good headphone for those people who like to listen to music for a short time because this is an on-ear headphone so that you cannot use it for a long time
and at the same time, it reaches a lot of people and is in a broken condition, then it is a problem❤️, if you want to buy it, then you can buy it with the help of the link given by us❤️
and friends, if you like to read tech-related articles, then you can use our can visit this blog daily because we keep on bringing such informative articles every day
on this blog of ours thank you very much for visiting❤️ our website and for reading this article here, we will meet with another such informative post❤️ till then take care and bye😢
Visit also
Read also: best earbuds under 3500
Read also: best earbuds under 1000
Read also: best headphones under 3000