Today we are going to talk about TERABYTE Sleek Wireless Optical Mouse Review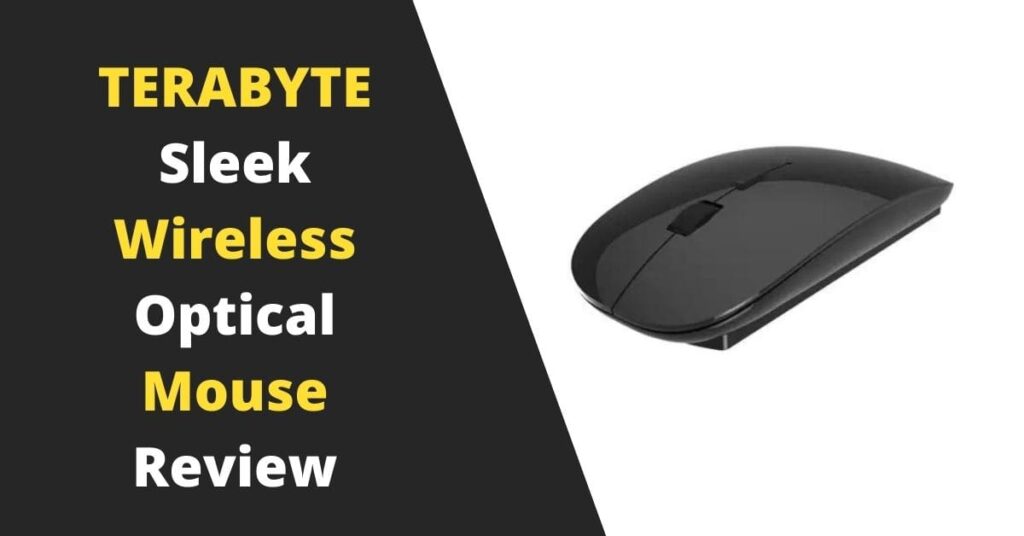 Hello friends, how are you guys, we hope that all people will be good and will be good in the future, friends if you have also thought of buying a mouse and you want that the mouse you buy should be with wireless connectivity👍. It should also have all the features and with its help, you can easily do all your work
if your budget is very low, and you do not want to spend more on any mouse then TERABYTE Sleek Wireless Optical Mouse👍 can be a good purchase for you. You must have thought too, but friends, if you know everything👍 about this mouse,
then only after that you can decide to buy it because this mouse comes very cheap but the company👍 is good, there will be doubts a lot in your mind related to this mouse. and that's why in today's post we are going to do a full review👍 of this mouse,

we will talk about all the things like its design look and feature warranty👍 and how does this mouse perform in the long term, then stay with this post So let's start friends without wasting much time👍
read also: the best mouse under 1000
Packing and box contents
if we talk about friends Regarding the packing, its packing is quite simple as you can see it comes in a plastic box on which Terabyte's 👍branding has been done and many of its features have also been mentioned👍.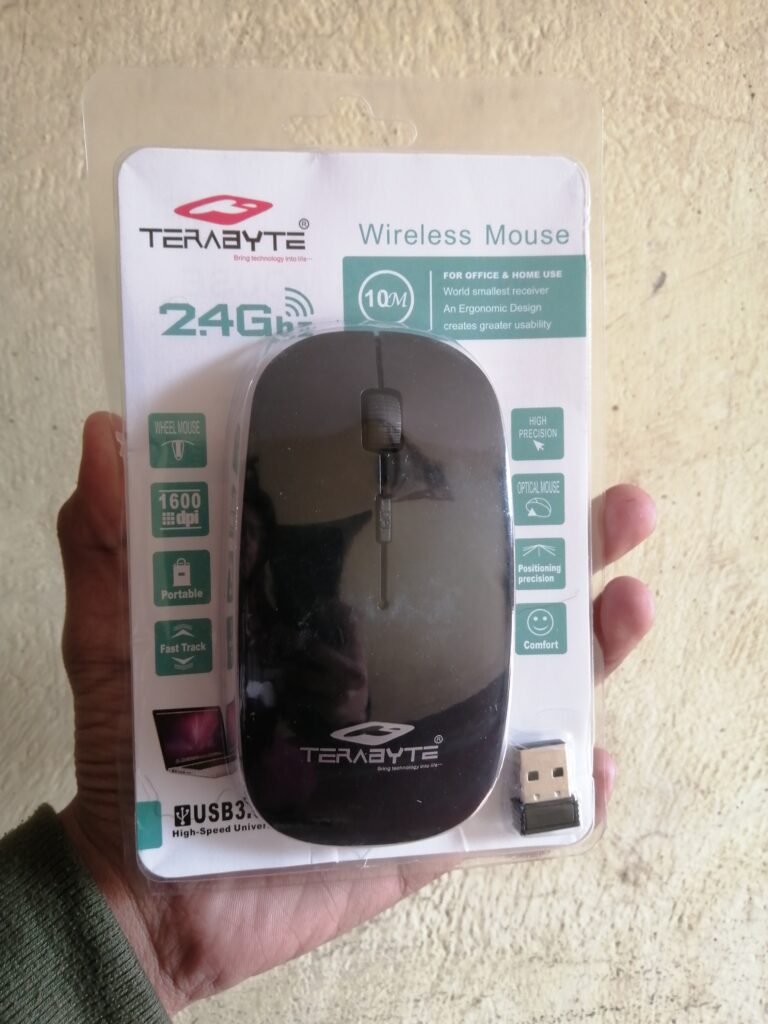 Overall, The box can be opened easily and can also be packed👍 back into it, the company has made it so that if a user does not like it, then the company does not have any problem in selling it back👍,
the packing of this mouse is fine. because it is a mouse and the packing👍 does not matter much,
Design and looks
friends, this mouse can easily compete with any good professional mouse in terms of design and look, as you can see it is very slim and its color is black which looks very professional👍,
and it can fit easily in the hand too if you were using a small mouse, then this mouse will make you feel a bit big in its comparison but in a few days, you will get it good👍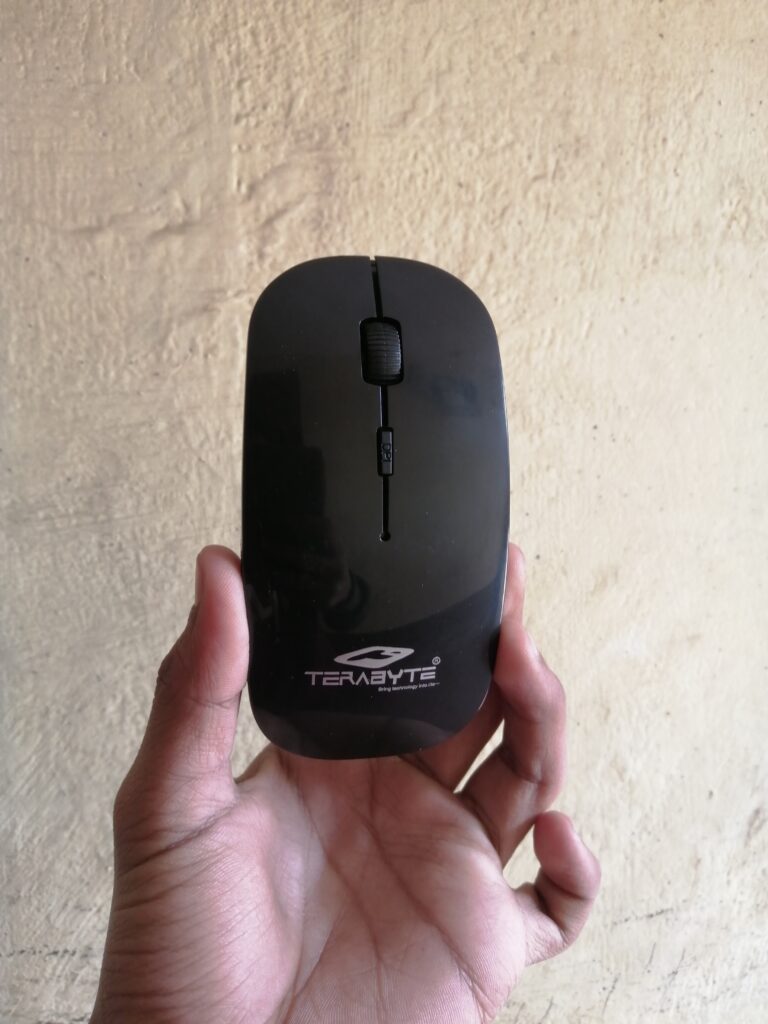 and it has also been branded by Terabyte👏. The body is made of hard plastic but if it falls repeatedly then it will be easily damaged and it is also not water-resistant so you have to keep it away from water and It is only around 80 grams👏, which is very less and it is good
features and connectivity
if we talk about its features, friends, it comes with a lot of features, it is a normal mouse, so it has two buttons and a scroll bar. Functions quite well and there is also a DPI control switch at the top of the scroll bar❤
with the help of which you can control its DPI and it is very rare to have DPI❤ control at this price point, and the maximum DPI of this mouse is 1200❤, which is quite high, due to which this mouse becomes very good in terms of features❤,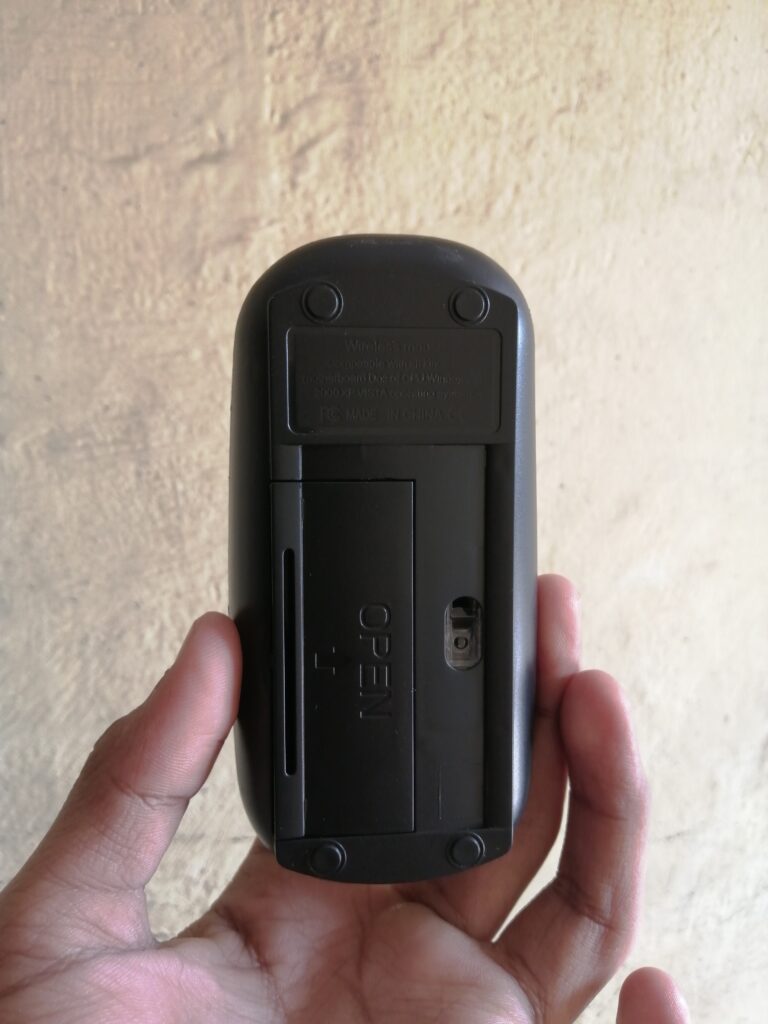 read also: the best mouse under 1000
friends, it comes with Bluetooth connectivity and its connectivity is very fast, it works on a USB dongle❤. Which is given in the box itself, to connect it with a laptop or computer, only a USB has to be plugged❤ in,
after that on pressing any button, it automatically connects and starts working,
but friends, one of the biggest problems in its connectivity is that after working for some time, I don't know why. It stops suddenly, due to which you will have a lot of problems, we used it for about 3 months❤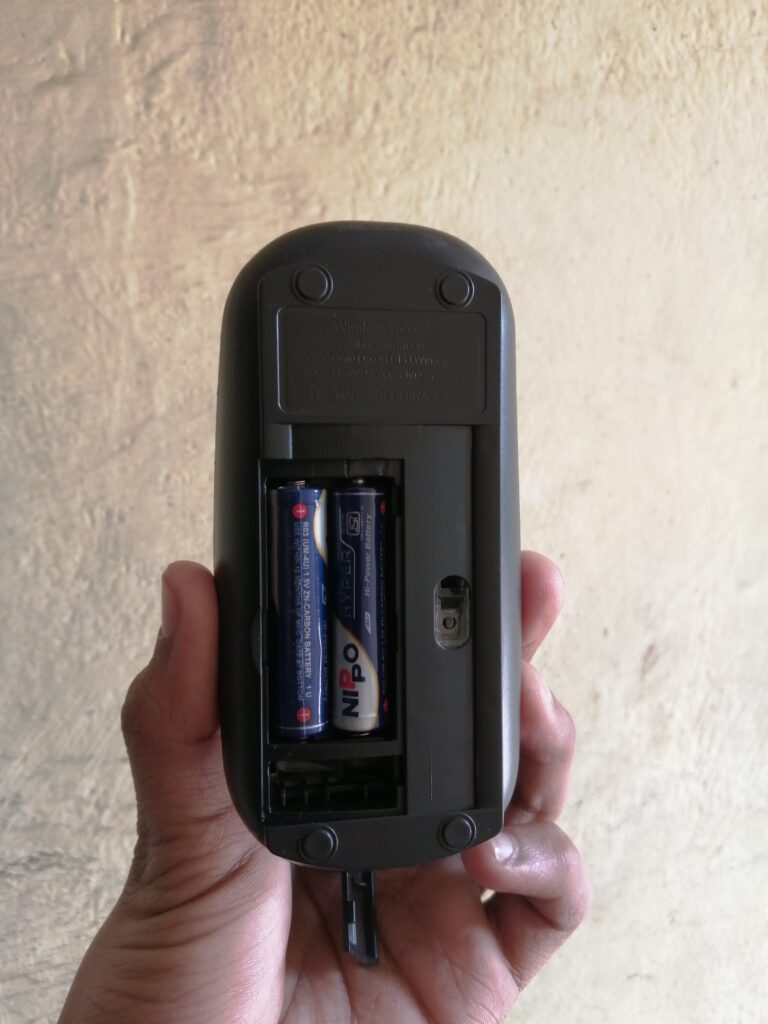 and after that many problems started coming into it, due to which it suddenly stops functioning due to which we have to face a lot of trouble. And this is the biggest problem of this mouse
friends, the frequency of this mouse is 2045MHz-2476MHZ❤ which is quite right to run it you will need a cell battery, and its battery lasts for about 2 months❤ which is quite right.
Pros
nice design
wireless connectivity
buttons and DPI control
1200 max DPI
lightweight and battery
USB connector
Cons
lag in functions
not for a long time
may you like
warranty policy and opinion
friends, you do not get to see any warranty on this mouse, which is not a problem because its price is very low and in our opinion, if you are looking for a mouse then you should go with a wired mouse because at this price wireless mouse is rarely available❤
and even if they are available, they function in the middle like this mouse. They will stop doing, which can be a problem for you, but if you still want to experience a wireless mouse, then you can buy this mouse❤
To read this article and to visit our blog thank you very much if you also like to read similar articles then you can visit this blog daily because we keep bringing similar❤ articles for you daily, we will meet with another similar post till then take Care And Bye😪.
visit also