Today we are going to talk about the Redmi 10 prime review we will cover all things about this smartphone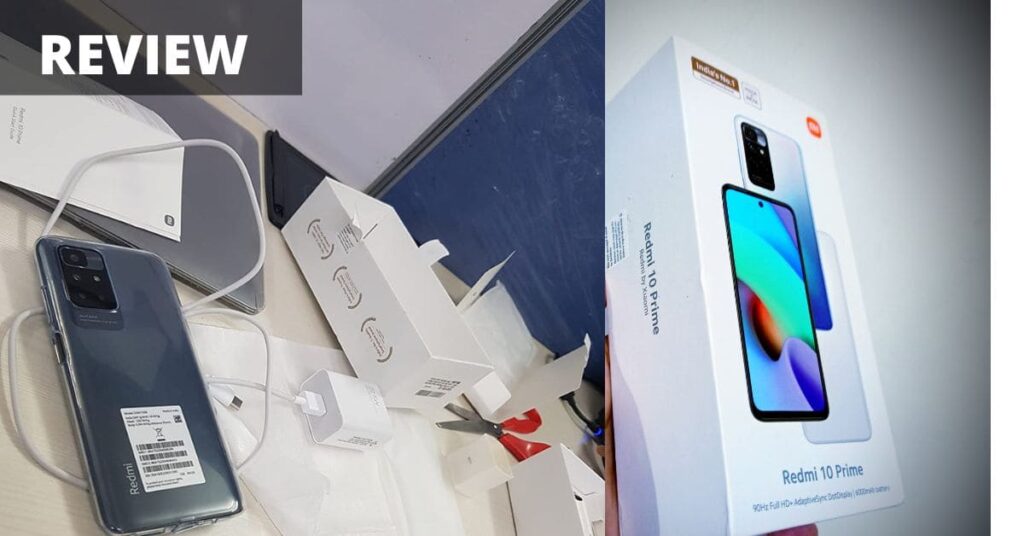 Read also: best smartphone under 20000
Hello, friends as you all know that Redmi company is known for making cheap and durable smartphones, very good smartphones are made by this company and its rating is also very good👌
and today we are one of those smartphones whose name Redmi 10 Prime👌 is going to talk about it friends, a lot of people have bought this phone and have given it a good rating👌
and that is why you are also thinking of buying it, then first you should👌 see the review of this phone in this post we will provide you with in today's post,
friends, in today's post, we will receive the complete details of this phone👌 and we have also personally tested it, so we will tell you everything about this phone, and what is the problem with this phone👌.
And how are its design and build quality👌, as well as whether it is made for gaming👌 or not, you will get all this information in this post,
we hope you will like this information👌 very much because it is absolutely honest information and after working very hard We have to get this, that's why with today's post so stay tuned with this post👌 and we can claim that you will be absolute 👌 sure whether you should buy this phone or not so friends without wasting much time
let us directly start this post and see only one thing about this phone Let's start and before that, we tell its specification through the table so that it will be easier for you to understand👌
Specification of Redmi 10 prime review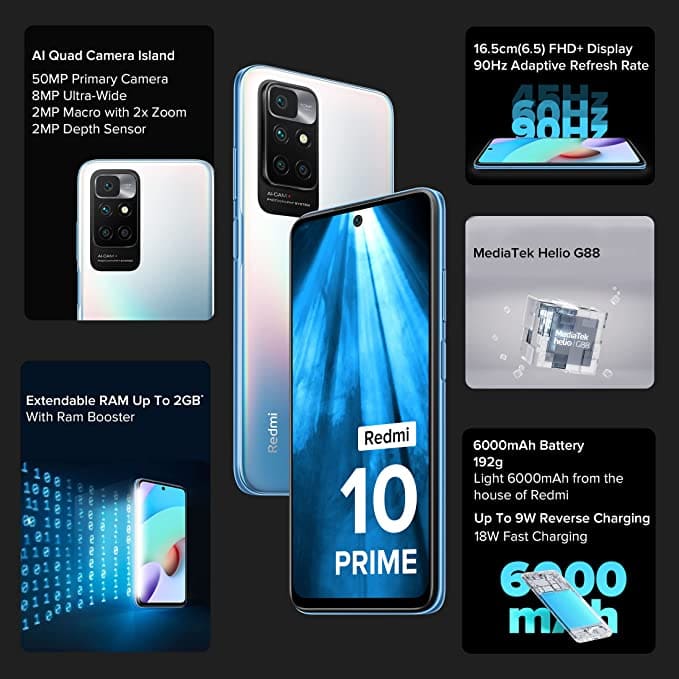 display
16 cm (6.5 inches) FHD+ Display
processor
MediaTek Helio G88 Octa-core processor
RAM
storage
4GB
64GB
camera
battery
50MP+ 2MP+8MP+2MP camera setup
8MP front
6000mAH
fast charging
22 watts
water-resistant
huu
warranty
1-year
Design and build quality and display and box of Redmi 10 prime review
About the box contact of this phone, the box of this phone has been made very well, it is quite strong and on this, you get to see the phone's photo and Redmi's branding, inside the box, you will find documents and charging adapter❤️and charging cable. It has been given with the help of which you can charge this phone❤️
and good quality back cover has also been given in it, for the protection of the phone as well as a sim ejector tool has been given in it which is quite a good thing glass has been used to design the phone,
due to which it becomes a very premium smartphone it is also very strong because Gorilla Glass has also been used in it, this phone is water-resistant so that it can be protected from water. There is no problem❤️
friends, but if it is damaged due to water, then you will not get any warranty because the warranty expires on water damage, its color is very good and many color combinations have also been given in it, out of which you can choose any one sins price of any is the same❤️,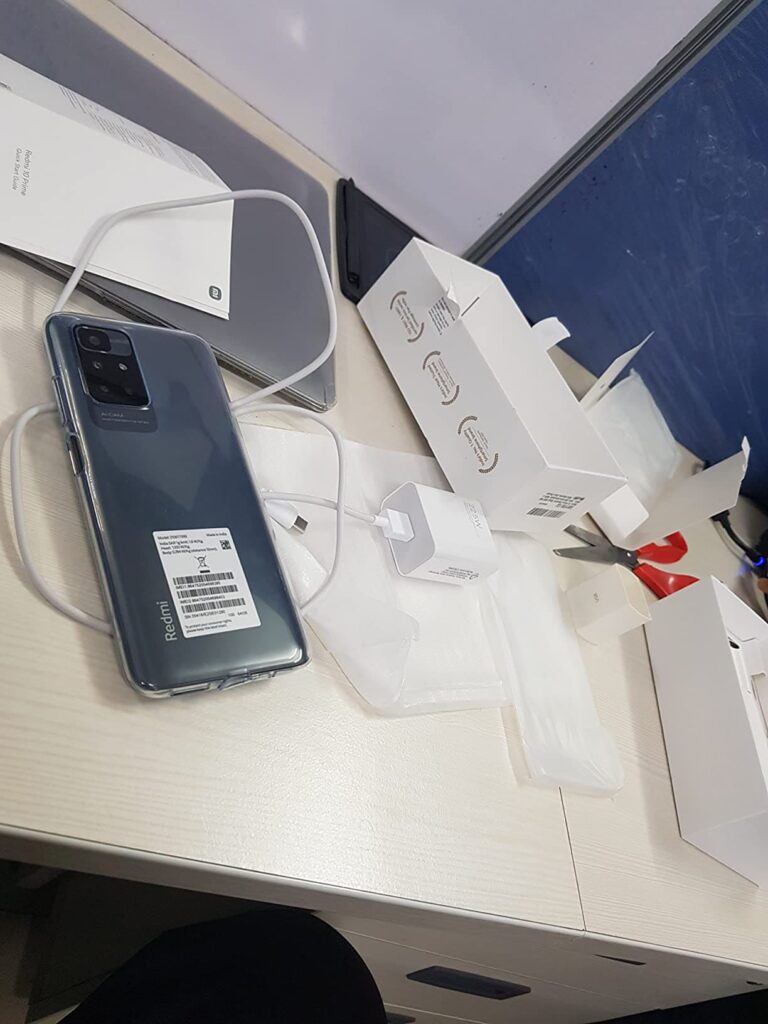 The phone is not much heavy. due to which its in-hand feel❤️ is very good and its camera bump is slightly raised❤️.
On the left side of this phone you have been given the volume button and the power button which comes with a fingerprint scanner, the headphone jack has been given on its top site and It also has an IR blaster❤️, with the help of which you can control Smart TV or any smart device❤️,
there is a speaker and charging port on the site on the bottom side of the phone, as well as a microphone has been used there❤️.
Read also: realme narzo 50 5G review
Performance and storage of Redmi 10 prime review
friend Redmi has made this smartphone a very good performance smartphone because the MediaTek Helio g88 processor has been installed in this smartphone, which is called the life of budget smartphones because this processor can also give you very good gaming and with its help you can do Multi–tasking also very comfortably.
Overall, this smartphone can give very good performance and this processor consumes very less battery, due to which its battery backup also increases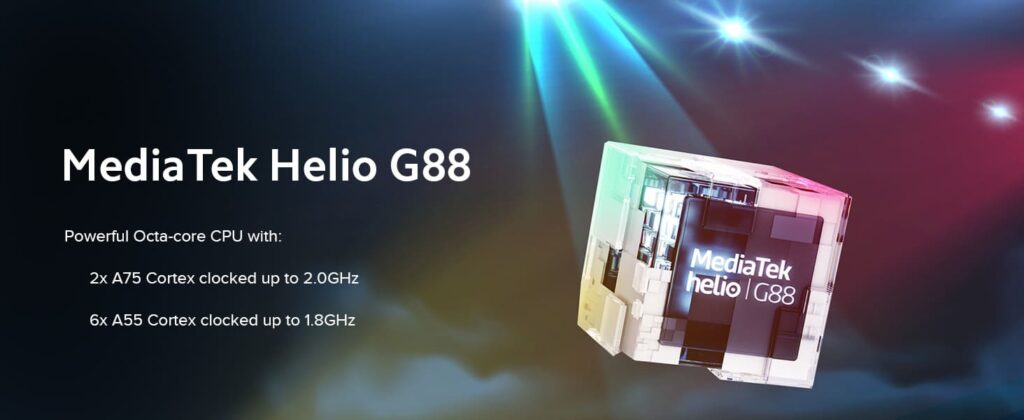 6 GB of RAM and 128 GB of internal storage have been provided, due to which you do not have any problem with storage, due to which there is a lot of optimization due to which it can easily handle many apps smoothly
, and also its storage. You can also expand up to 256GB which is a good thing and there is also a 4GB and 64GB storage option👍, which costs a little less than this phone, so you can buy that too👍,
Connectivity battery and charging
its sim slot is a dedicated sim slot in which you have a memory card and a You can put a SIM👍 or you can put only or two SIMs and it comes with 4G connectivity, that is, you will get to see the support of 4G SIM only👍,
friends, both Bluetooth and WiFi👍 have been supported for wireless connectivity and Both are of the latest generation, due to which you will get the best speed, this smartphone can connect multi devices at once👍,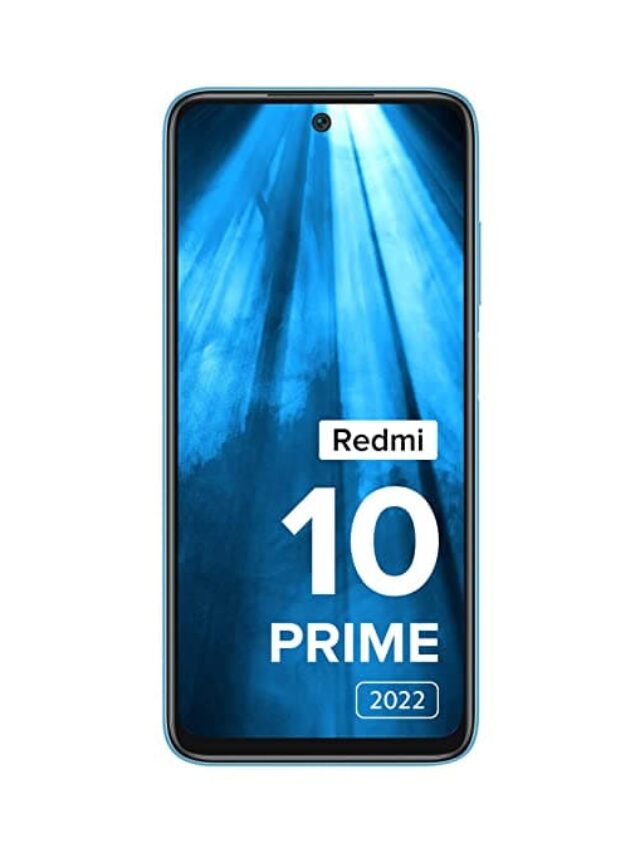 if we talk about its battery and its battery backup, then the battery backup of this smartphone is very good because it Along with the efficient processor in the smartphone, a very large 6000mAH battery👍has been used, which you can fully charge in just a few hours with the help of 18W fast ❤️charging ( should be 30 watts😢 ), which is a good thing,
friends, this smartphone supports reverse charging so it can give output about 9 watts❤️, with the help of which you can easily charge small gadgets such as earbuds or smartwatches❤️
Camera and security of Redmi 10 prime review
friends if you are a photo lover❤️ and you need to take photos or capture videos. very much like you If you can store every moment of your life, then this phone is for you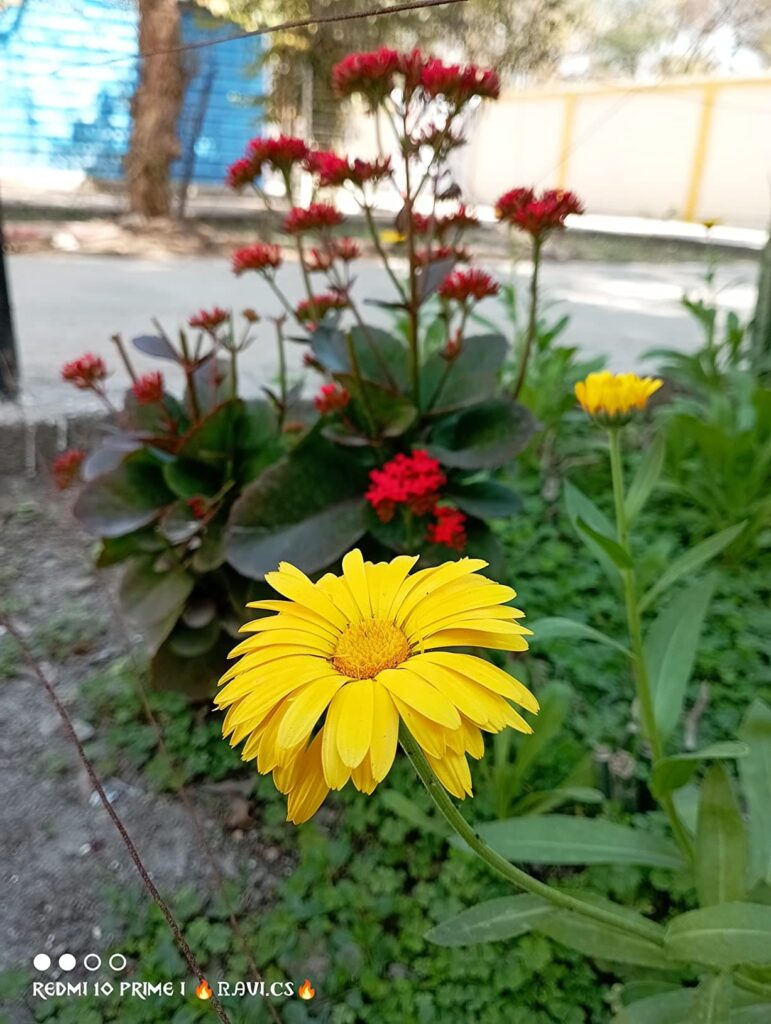 Read also: redmi 9 active
Because on this phone you get to see a very good camera. On the back side of this phone, you get to see a quad rear camera setup in which the main sensor is 50 megapixels. It has an 8-megapixel wide-angle❤️ lens and 2-megapixel microlens + 2MP depth❤️
Its picture quality is very good and this is a sample of some photos clicked by this smartphone, which we are sharing with you
friends, the front camera of this is not very good because it is only 8 megapixels which is a little less If it had a 16-megapixel front camera then this phone would have become the best phone at this price point❤️
Read also: LAVA Agni 5g review
Read also: Vivo Y73 review
warranty and more of Redmi 10 prime review
friends, if we talk about its after-sales service then you have been given 1-year warranty❤️ with this smartphone and Redmi services are not very good but still, it is good and there is also a replacement policy of 7 days❤️ on the phone, due to which there is any problem in it within 7 days❤️ or if you do not like it then you can also return it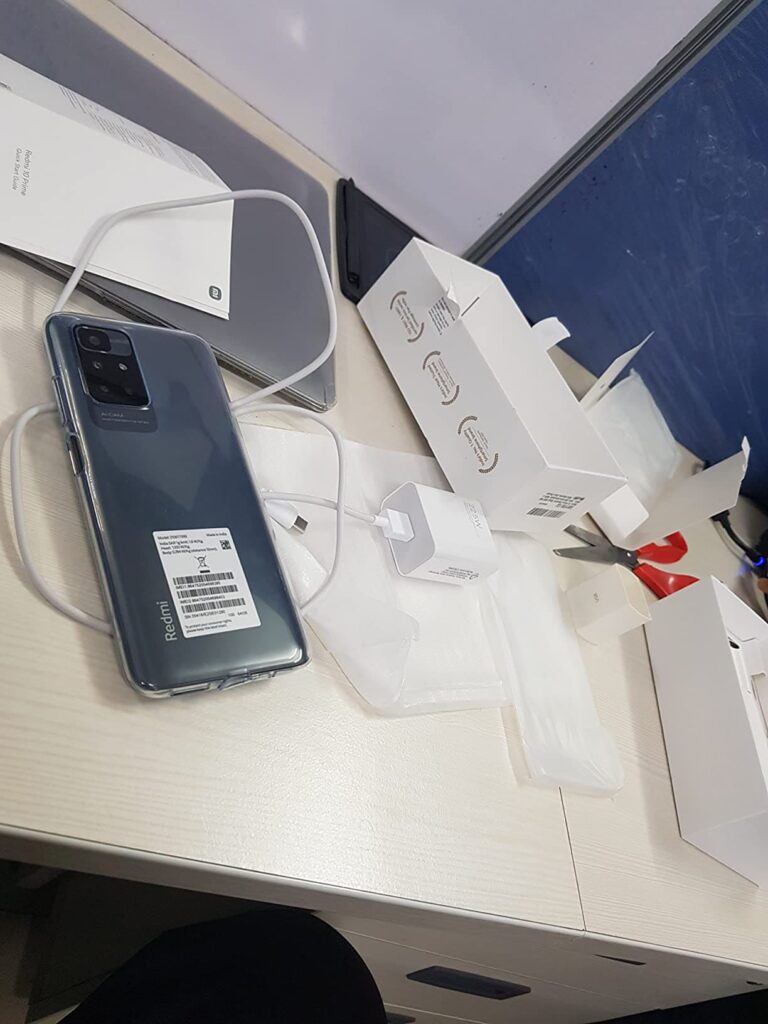 According to the budget in our opinion, this phone is a very good phone you can use it for gaming or multipurpose❤️, and it can become your primary phone very comfortably❤️ because it has all these features❤️ and this phone will be with you for a long time because its rating is also very good.
Pros
very good design and look
lightweight and handy
nice performance and cool design
nice camera and many moods
long battery backup
back cover
1-year warranty and 7-day replacement
Cons
The front camera is not good
should be 22 watts charging
More
Last section to read
so friends this was a post in which we reviewed Redmi 10 Prime👌 We hope you liked this post And you must have shared it with your friends👌 as well,
friends, in today's post, we have given you all the information about it, and also told your opinion, in our opinion, if you want to buy it, then you can buy this phone. It runs very well and will be with you for a long time👌
we have told you about the problems with this phone and you also know that it takes a lot of hard work to make such a post, so for our hard work, you can motivate us by commenting👌.
friends if you also have an interest in technology and you like to look at the reviews of smartphones like this. If so, you can visit this blog of ours because we post such informative posts daily👌

thank you very much for giving👌 us so much support to make read this post till here, we will meet for any other similar posts till then take care, and bye😢
Visit also
Read also: realme narzo 50 5G review
Read also: best smartphone under 20000
Read also: LAVA Agni 5g review