Today we are going to Lava Agni 5G review in 2022 all about this new lava phone
the best smartphone under 30000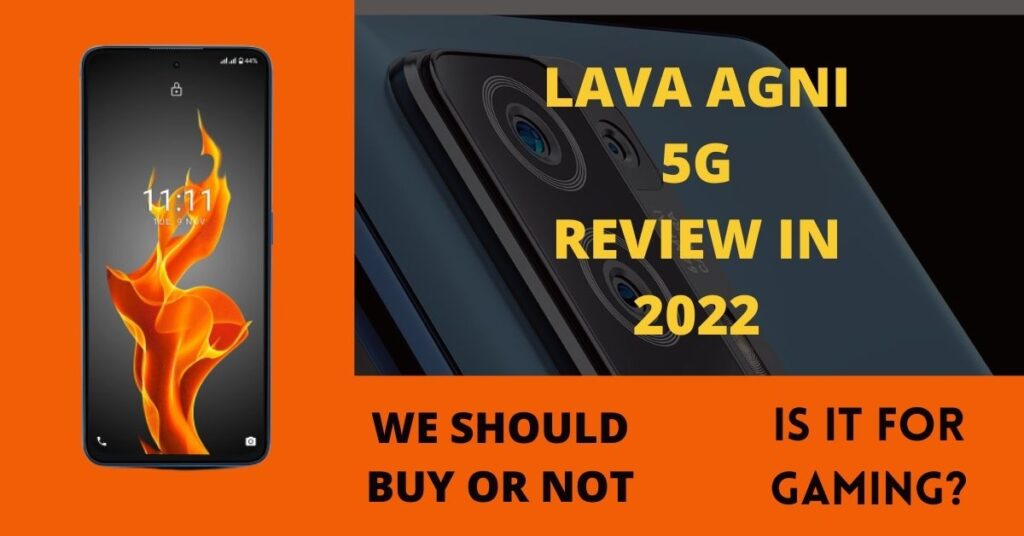 Hello friends, how are you guys, hope you all are doing well and taking care of yourself, friends, a lot of new smartphones are being launched these days,
and some of the bread of our India has also launched some of their smartphones, in which Lava is also included, it is a very good smartphone company,
which makes smartphones of cheap and good quality, but for a long time no smartphone came from this company, but now it also has a new smartphone
has been launched, whose name is Lava Agni 5G, and in today's post we are going to review this Lava Agni 5G smartphone, so stay tuned, with today's post, we have done a detailed test of this phone so that we will tell you how good this phone is,
and for what purpose it can be used, we will also talk about its design and look and see how many things we get in the box, and we will answer many questions will also give,
so that all the doubts in your mind will be cleared very well, so friends, let's start this review without wasting any more time,
---
Lava Agni 5G review in 2022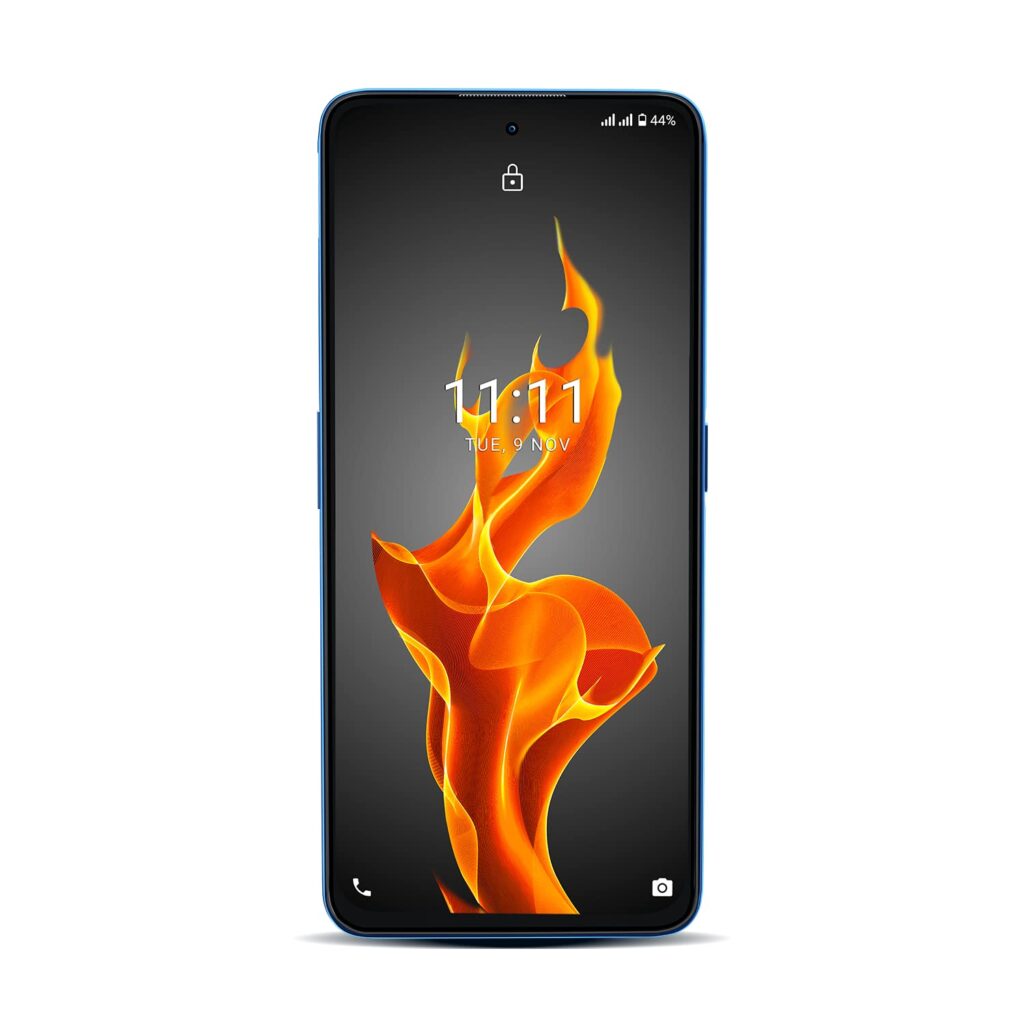 Lava Agni 5G review
body
glass and plastic
weight
204g
display
6.78 FHD+ IPS
RAM&ROM
8GB&128GB
camera
sensors
64 MP AI Quad Camera
64MP+5MP+2MP+2MP
Front Camera
16MP
Battery&
processor
5000 mAH
MediaTek 810 5G Processor
network&
dual SIM
5G
yes
fast charging&
charging port
30 watts
type-C
box and packing of Lava Agni 5G
Friends, the box in which it is packed, has black color on its front side, and the branding of Agni has been given, which looks very good,
and it is a side opening box, on the right side of which #proudlyindian is written. , and as soon as it is opened, the orange and black color is visible, in which the phone itself is placed first, after that a very good quality back cover has been given in a small box,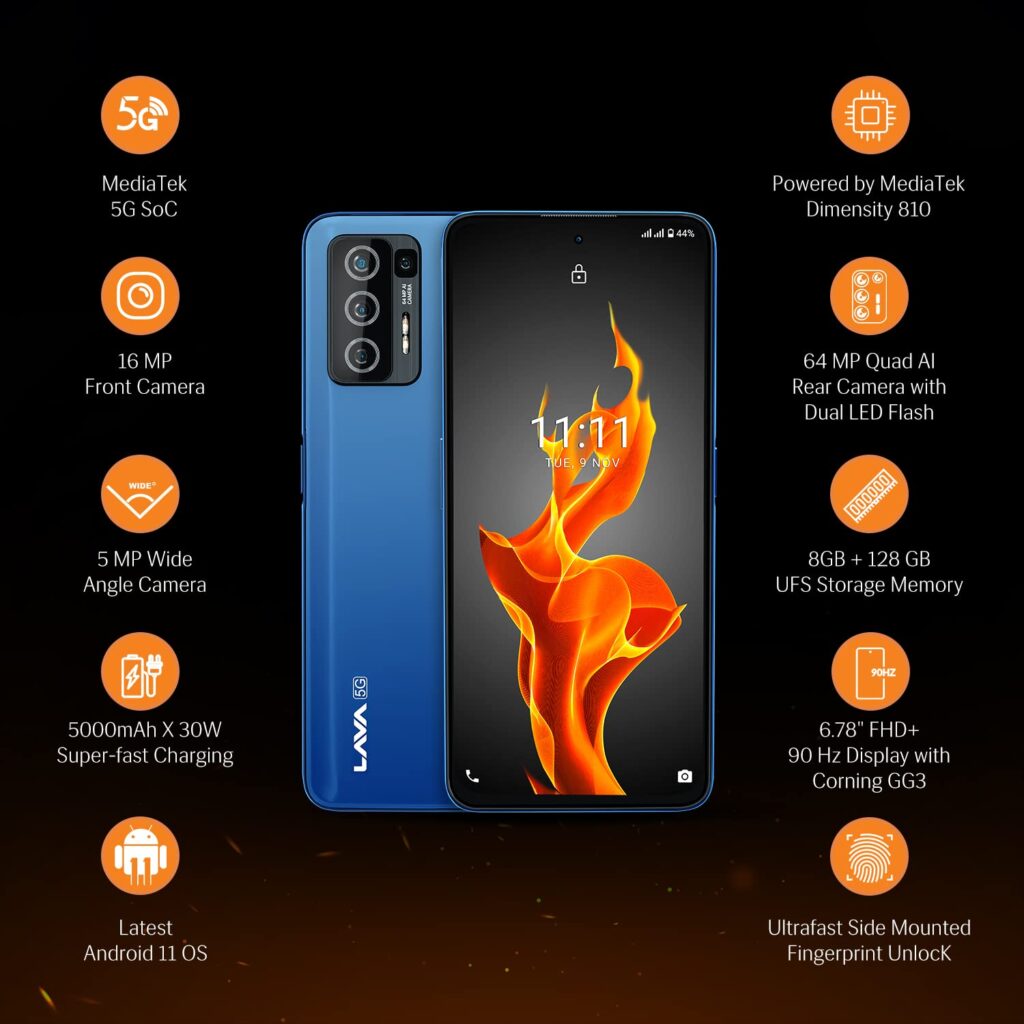 Read also: Redmi 10 prime review in 2022
after that, there are 2 sections, in which the first is set And the charger has been kept in the other, the cable quality is also very good,
Design and look&overview of Lava Agni 5G
Friends, if we talk about the design and look of this Lava Agni 5g, then it is very nice and cool to look at, and polycarbonate has been used to design it, in which the colors are very good, and it is a gloss. Looks like the bottom left has Lava branding,
which is a good thing, and its weight is not too much, which is only 204g, making it a lightweight phone, and it has a single on the right side.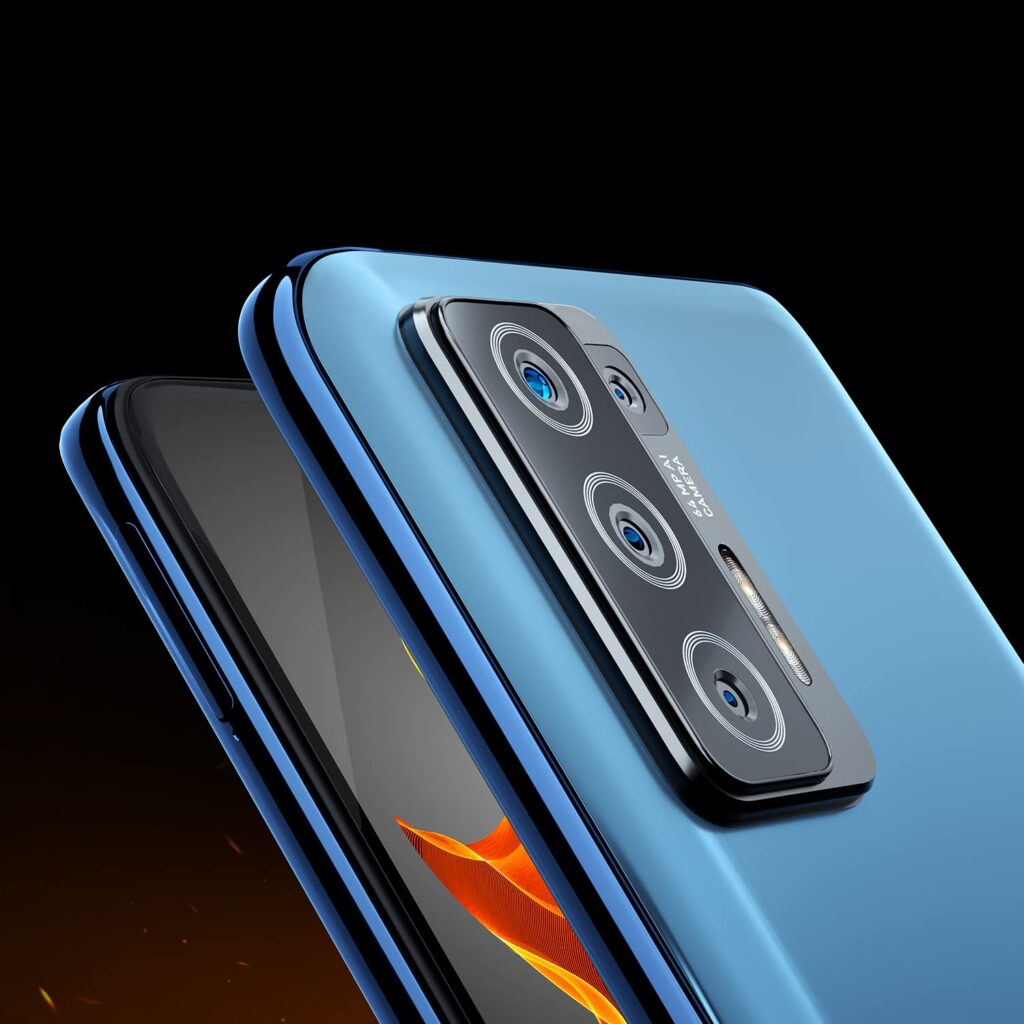 There is a fingerprint scanner, which works very fast, and the speaker grille and Type-C charging port have been given at the bottom, which comes with fast charging of 30 watts, and a headphone jack with a microphone It is also given,
its left side has a volume rocker and a SIM card tray, noise cancellation microphone has been given on the top, its SIM card tray is a hybrid SIM card tray, which is quite a good thing in which you can use 2 SIM It can put 1 SD card and a sim,
Display,camera&UI of Lava Agni 5G
Guys the display installed in this smartphone is a 6.78 FHD+ IPS display, which has very good quality, and you can use it outdoors also because its brightness level is very high, there is a lot on the top side of the display.
The small camera is notched, which holds its front camera, which is a 16 MP camera. With which you can capture photos and videos of very good quality, the refresh rate of this screen is very high, which is 90 Hz,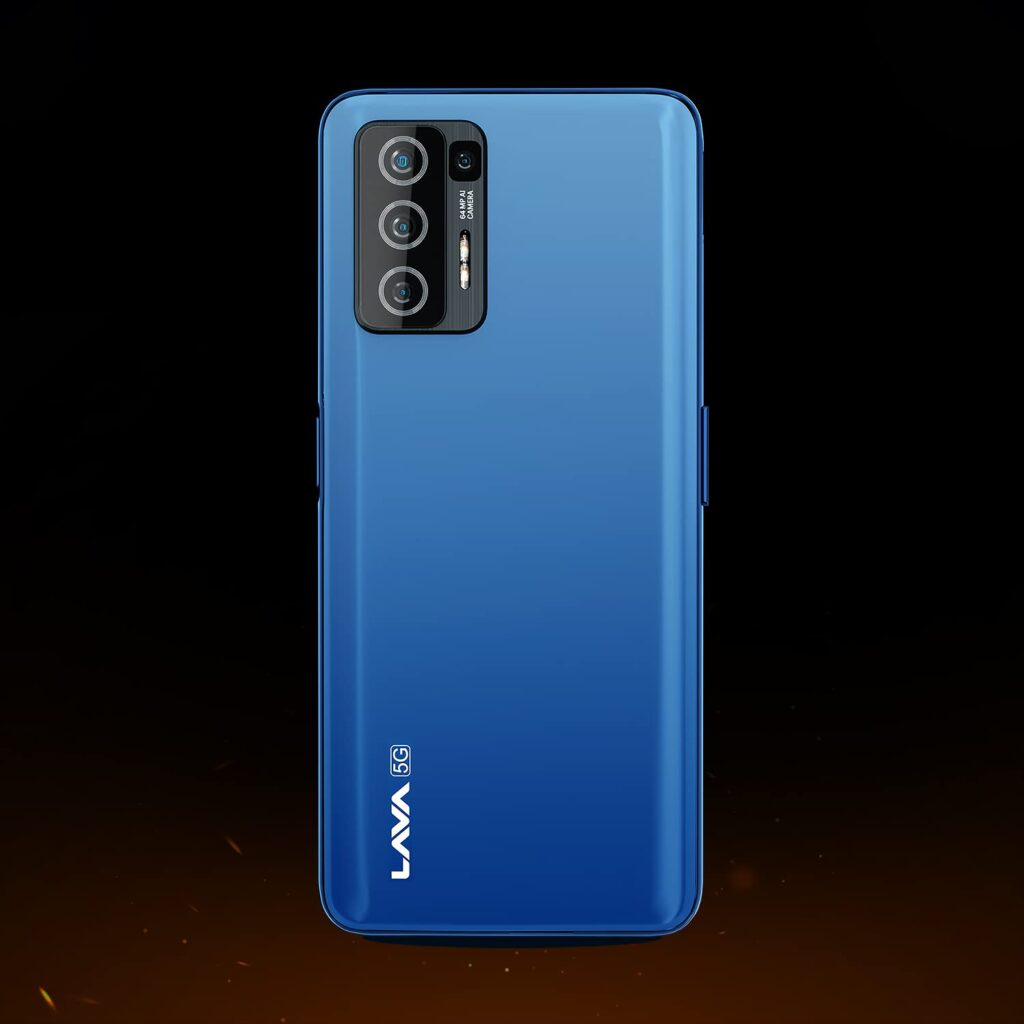 Read also: Vivo Y73 review
so that you can also do gaming in it without any problem, and this screen comes with gorilla glass 3 protection, due to which it easily passed the drop test done in our lab, and if we talk about the screen body then it is 91.7%, which is quite a good thing, and its bezels are quite too thin,
Friends, 64 MP AI Quad camera setup has been used in this, due to which its picture quality is very good, and its sensors are as follows, 64MP sensor, 5MP ultrawide angle, and two 2MP microsensors have been given, which enlarges a lot of its camera quality and in the camera app a lot of moods given like slow-motion and beauty mood.
Guys this smartphone comes with stock Android 11 but it doesn't have any unnecessary apps pre-installed, which is commendable work done by Lava, and that's a good thing
Read also: redmi 9 active
connectivity and storage&performance of Lava Agni 5G
Friends, as you know, this is a 5G phone, and therefore it has support for 5G for the network, which reduces to 3bands, which is fine, and it also supports Bluetooth . and wifi, due to which there is no problem of connectivity in it, and it comes with DSDS support, in which you can use both sim 5g, friends, it does not have notification light,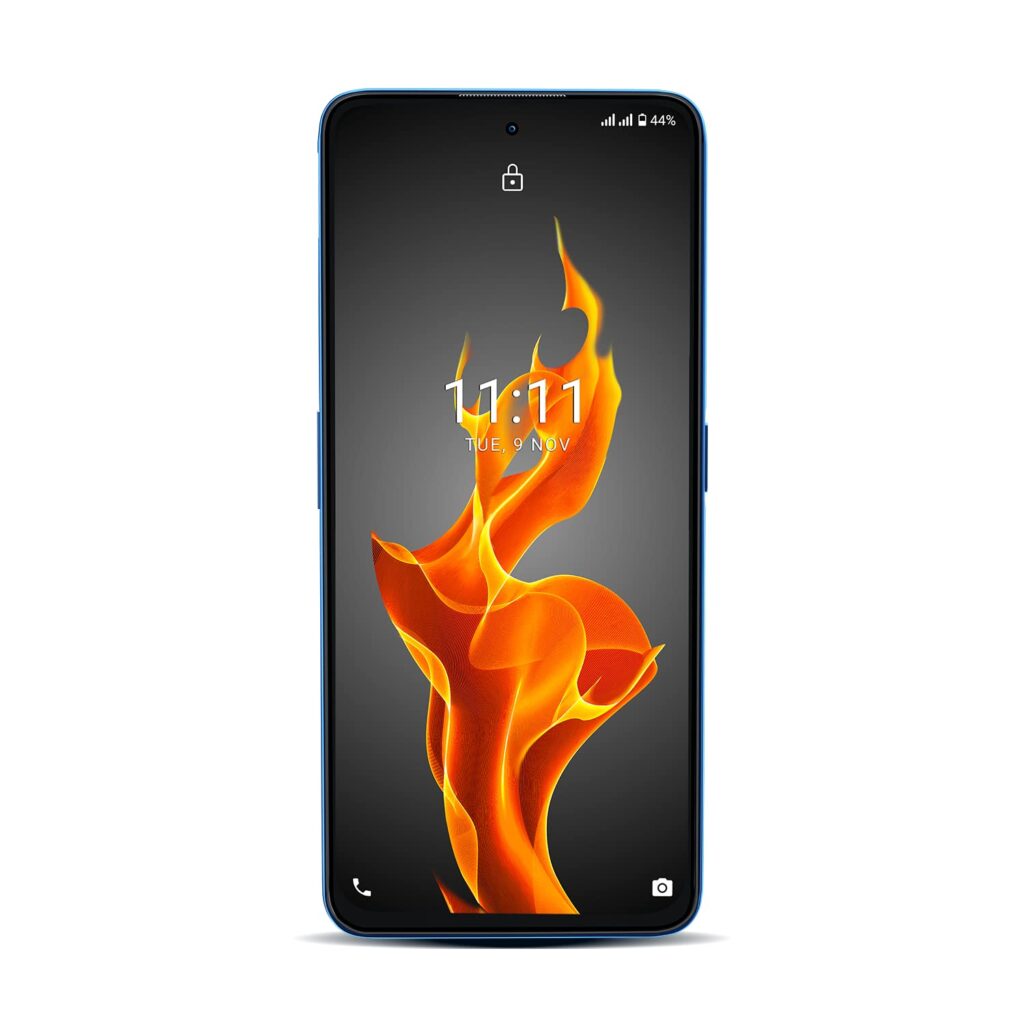 Friends, it comes with only one storage option, in which 8GB of RAM and 128GB of storage have been given, due to which you can do multitasking, and can also store a lot of data,
Friends, its performance is also very good, because MediaTek Dimensity 810 5G processor has been used in it so that you can use it for gaming as well, it heats a lot, and its battery lasts for a long time.
Battery+warranty and price of Lava Agni 5G
This smartphone has a 5000 mAh battery, which is a good thing, and it can easily last a whole day on normal usage, it also supports 30 Watts fast charging, due to which it charges very quickly. also happens,
And with this, you also get a 1-year warranty, which makes it a relaxing deal. And it is available on Amazon at 19999 rs, which is very budget-friendly, and sales also come on it, due to which you also get additional discount,
Pros
very good design and look
lightweight
8GB RAM and 128 GB storage capacity
1-year warranty
64 MP AI Quad Camera
MediaTek Dimensity 810 5G Processor
16 MP front camera
5G support and
5000 mAh battery with 30 W Super-fast charging
cons
---
FAQ of Lava Agni 5G review
how much RAM and ROM it has
Which processor it has
MediaTek Dimensity 810 5G Processor
should we buy it or not
you can but it definitely
---
More
Last section to read
So, friends, this was the complete review of this brand new Lava Agni 5g, I hope you must have liked this post, and if you had any doubt in your mind related to this phone, then that too must have been cleared, we have written this post with the help,
we told all its features, and also answered many questions so that the app can decide whether you should buy this phone or not,
this is the first 5G smartphone from Lava and comes with a lot of features, if you want to buy it, then you can buy it with the help of our given link,
and if you also like to see the review of tech gadgets, then you should visit this blog because we bring you such articles daily.
Live, which also helps you a lot, thank you very much for visiting this website of ours and for reading this article, we will meet with another similar informative post till then take and bye
Lava Agni 5G review end
Visit also
the best smartphone under 30000
---